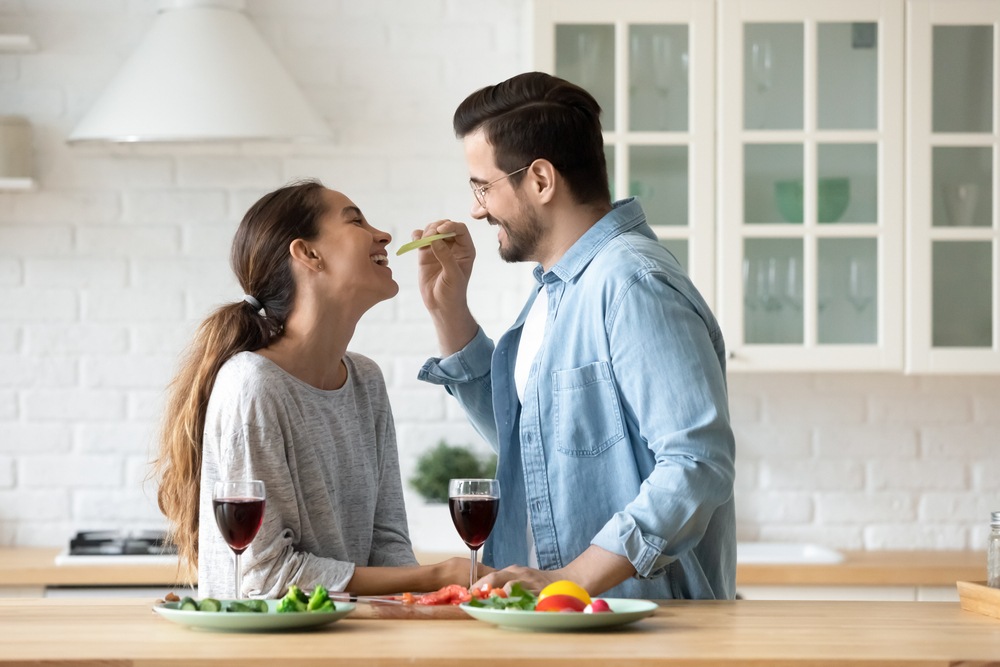 How has the pandemic changed the landscape in wellness and love?
After nearly a year of nation-wide lockdowns, many of us have adopted a more secluded way of life.
Dating is now more difficult than ever, and so is staying active. How do you find love if you are single who can't mingle? How do you stay fit without access to your favourite workout class or gym?
Unprecedented times call for an unprecedented approach to love and health. Fortunately, now you can bring these two essential life goals one step closer to you in the comfort of your home.
In partnership with another innovative Vancouver-based DNA company, DNA Romance, we are delighted to help you discover love and health with your DNA. DNA Romance uses genetic markers to forecast "romantic chemistry" between online dating matches with data-driven accuracy.
Using your genetic information as a roadmap to guide your decisions in love and health may help you achieve long-lasting success in both areas.
Need a unique Valentine's Day gift for the fitness fanatic?
Give the gift of health this Valentine's Day!
Use existing 23andMe or Ancestry DNA data to gift yourself or your special someone a personalized health report that includes a 45-minute health consultation with a certified nutritionist.
Use promo code 'Valentine100' at checkout to save $100 off your totalPower Connect report. This offer ends on February 15th, 2021.
Don't have existing DNA data? 
Our most popular DNA test kit provides 70+ health insights with just a simple cheek swab. Get personalized recommendations tailored to your unique genetic needs related to nutrition, fitness, detoxification, hormonal health and brain health.
Use promo code 'Valentine50' at checkout to save $50 off any at-home DNA test kit. This offer ends on February 15th, 2021.
Find love this Valentine's Day with your DNA.
Receive a biocompatibility report for you and your partner on DNA Romance's web app or get matched with other singles using DNA romance's online dating platform.

Be sure to log in to DNA Romance by February 14th at midnight to see your new matches and enjoy 69% off sitewide.
Discover a truly healthy and romantic relationship during the pandemic with your DNA.