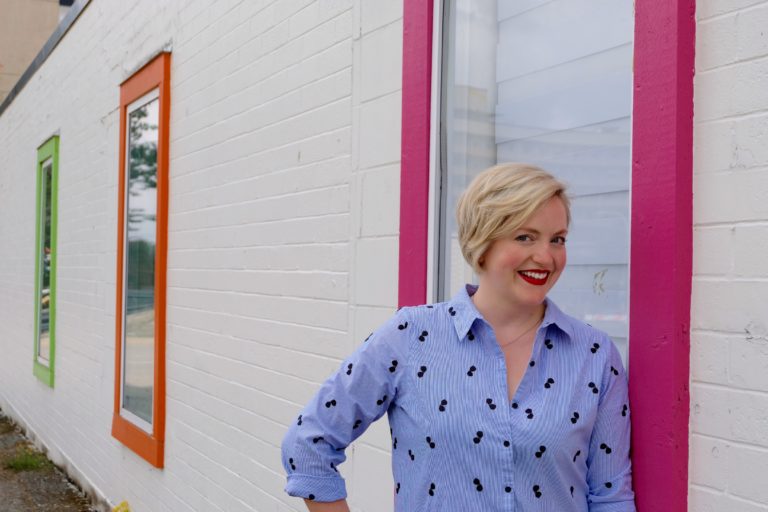 Erin is a registered dietitian who works in the hospital by day and provides genetic-based nutrition counselling by night. She has a Master's degree in biochemistry, where she studied how the human body breaks down omega-3 fats.
Based in Vancouver, BC, she offers nutrition counselling and genetic tests to clients across Canada.
Needless to say, we are pretty pumped to have Erin as a dnaPower Partner!
What Gets You Out Of Bed In The Morning?
Food! My business is called The Food Life because food is my life! I love cooking, nutrition, and revamping recipes to make them tastier and healthier. I also tend to wake up feeling hungry, so the desire for breakfast helps propel me out of bed no matter how early it is.
What Would An Ideal World Look Like To You?
My ideal world would be one where people aren't judged based on their body size. Our current health model assumes that people of higher body weights are automatically unhealthy, and this simply isn't true. As a registered dietitian, I am trying to challenge this view by offering a weight-neutral practice – meaning that I don't weigh my clients or have any expectations regarding weight or weight loss. Instead, I empower my clients to honour their hunger and their bodies, find joy in movement, and achieve good health by practicing self-love.
How Has The dnaPower Test Helped You And Your Clients?
My own dietPower test has shown me that I am salt sensitive – meaning that my blood pressure goes up when I eat too much salt, and that knowledge has been a huge motivator for me to keep my salt intake in the healthy range. I also learned that I used to drink waaaay too much coffee.
Recently, I worked with a client who is a power lifter and was training hard for an upcoming competition. Using her genetic results in the dietPower and fitPower tests, her coach and I developed a personalized diet and fitness plan that helped her compete at her best. I am so proud of her!
Which dnaPower Report Is Your Favourite And Why?
The dietPower report of course, because when I use it I get to talk about food.
Any Fun Facts Or Words Of Wisdom You'd Like To Share?
My interest in DNA first began when I was 13 years old, and I read a magazine article that explained that a dislike of cilantro was caused by a change in our DNA sequence (the same types of changes we test for at dnaPower). Since then I've pursued that interest through almost 10 years of research in genetics and nutrition, including a Master's degree, and a recent study using dnaPower tests!
Where Can We Find Out More About What You Do?
Check out my blog at thefoodliferd.com, or follow me on Instagram @thefoodliferd