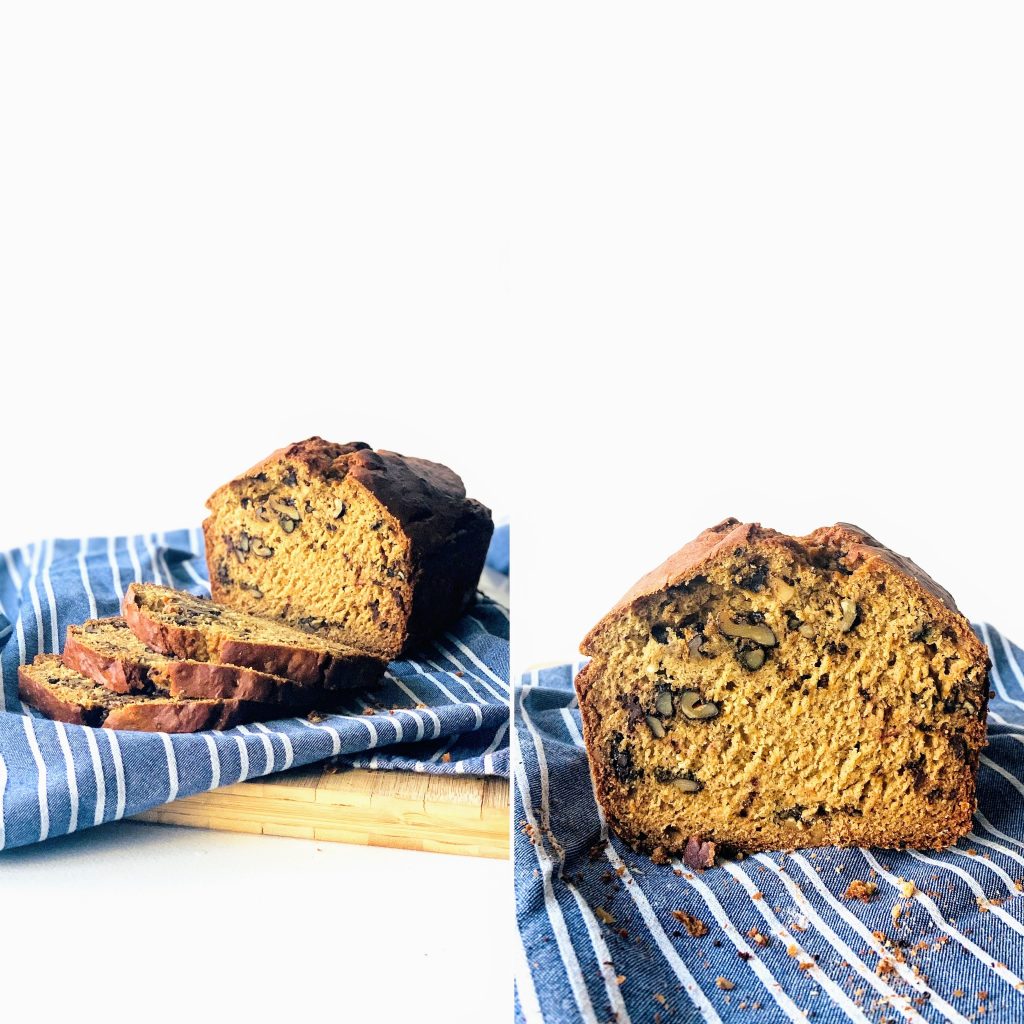 For many us that are working from home in self-isolation or quarantine, we're finding creative ways to spend the extra time we now have. Whether it is a girls' night in on Houseparty or a virtual Paint Nite with the kids, relishing in the ability to connect and socialize (virtually) is such a gift at this unprecedented time during the COVID-19 pandemic. 
When it comes to being creative in the kitchen, foodies are embracing this time to try out new recipes and allowing their cooking skills to shine. As web searches for yeast-free bread recipes are on the rise, banana bread recipes are gaining wide popularity as well.
It must be the inherent quality of coziness in a freshly-baked banana bread that is so appealing, the sweet smell that fills the air coupled with the anticipation of biting into a warm and crispy crusted loaf.
It is so comforting to know that even during a global pandemic, we can turn to the little things in life to put a smile on our face. Inspired by Sarah Britton's 'coziest banana bread' recipe on My New Roots, here is our take on her vegan banana bread, made with walnut and dairy-free dark chocolate chunks.
We love this recipe, and we know you will too. Why?
It is:
Moist
Rich
Not-too-sweet
Dairy-free
Vegan
Fail-proof
ON USING SPELT FLOUR
Although this vegan banana bread is not gluten-free, we used whole-grain spelt flour instead of wheat flour. Some people who have wheat allergies find that they can tolerate spelt flour better than other gluten-containing flours.
Curious to know if you have an intolerance to gluten and other foods? Learn more here.
ON BUYING MAPLE SYRUP
Look for grade B maple syrup rather than grade A. Grade B maple syrup has a richer flavour and carries a higher mineral content than grade A.  
This vegan banana bread is so good, it lasted no more than 2 days for us. Lift your spirits with this delightfully moist vegan banana bread recipe. We know you'll love it as much as we do.

Vegan Banana Bread with Walnuts and Dark Chocolate
INGREDIENTS
¼ cup plant milk of your choice (oat, cashew, almond, hemp, rice milk)
6 Tbsp. olive oil or coconut oil
6 Tbsp. pure maple syrup
1 tsp. pure vanilla extract
2 ¼ cups mashed ripe bananas (approximately 4 medium bananas)
2 cups whole-grain spelt flour
1 tsp. baking soda
1 tsp. baking powder
½ tsp. fine sea salt
1 cup of walnuts
¾ cup / 100g chopped dairy-free dark chocolate (we used 100% cacao baking chocolate by Camino)
flaky sea salt, for garnish, if desired
DIRECTIONS
1. Preheat oven to 350F.
2. Line an 8″ x 8″ cake pan or loaf pan with baking paper, or lightly oil and dust with flour, shaking out excess.
3. Put the milk, oil, maple syrup, vanilla, and bananas in a blender and blend until smooth.
4. In a large bowl, combine dry ingredients. Add banana mixture and mix using as few stroked as possible. Fold in nuts and chocolate.
5. Pour into a cake pan and smooth the top. Sprinkle with flaky salt (if using). Bake until a toothpick inserted in the centre comes out clean (time varies greatly according to the oven – mine takes about an hour). Remove from the oven and let cool completely before slicing.
6. Store on the counter, covered with a clean kitchen towel or in a sealed container, for up to 3-4 days to maintain maximum freshness.