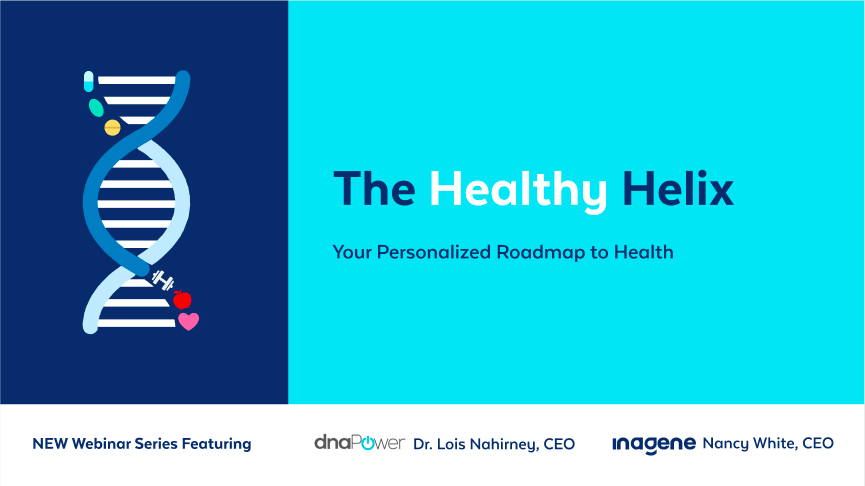 In this week's empowering episode of the Healthy Helix, Lois and Nancy share a wealth of information about what you can learn from your DNA to take preventative action to keep you and your family safe.
Lois, CEO of dnaPower, takes you through dnaPower's new DNA immunity report, examining genes that play a vital role in viral susceptibility, disease outcomes, and nutritional traits essential to a healthy immune system.
Nancy, CEO of Inagene Diagnostics Inc., shares information about Inagene's new pharmacogenetic report on medications most commonly prescribed at hospitals for COVID-19.
Tune into this episode and be empowered by what you can learn from your DNA so that you can focus on being the healthiest version of yourself!
Introducing our new DNA Immunity report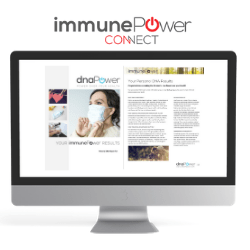 Use the 23andMe or Ancestry.com data you already have to gain valuable insights about your immune health.
Learn your susceptibility to viral infections like COVID-19 and influenza. Understand your potential disease outcomes such as respiratory distress, cytokine storm, and sepsis. Discover your ability to absorb and metabolize essential immune-boosting nutrients like vitamin C, vitamin D, and zinc.
Don't miss our limited time offer and order your immunePower Connect report for only $49!
Be proactive for your health. Take preventative steps for your immunity.