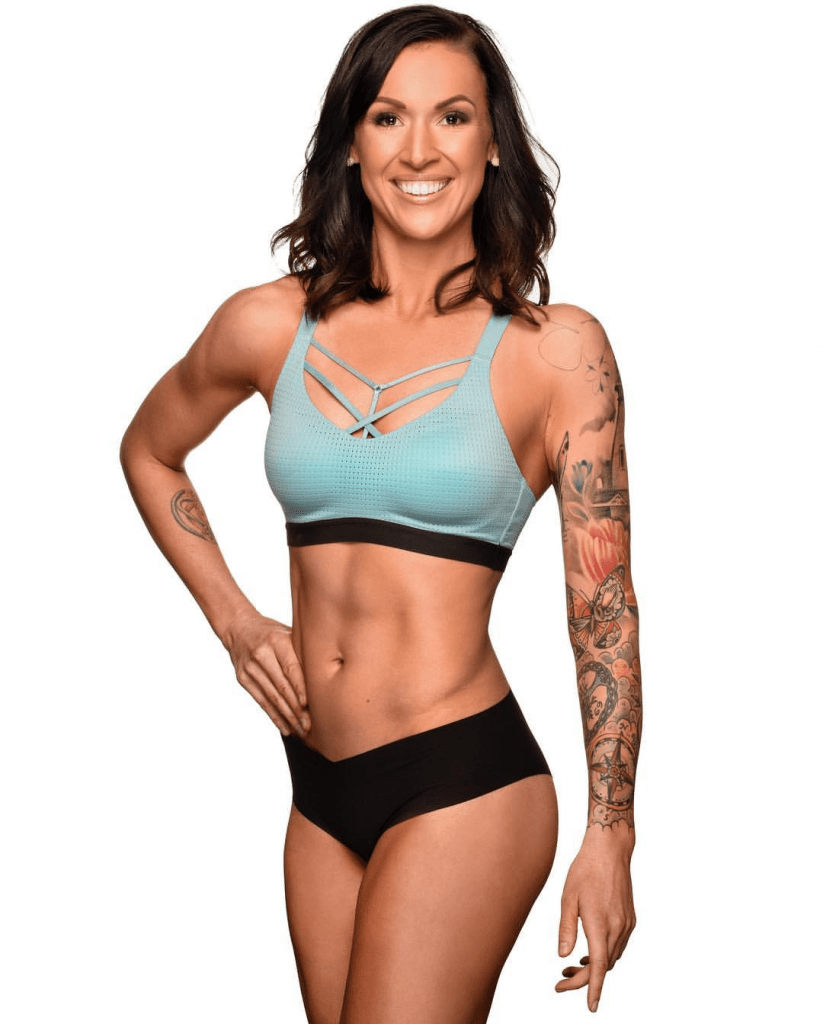 Hi everyone!
I'm Kimberly, an athletic 27 year old Fascial Stretch Therapist and Personal Trainer who has been dealing with digestive issues, bloating, mind fog, & low energy. dnaPower opened up my eyes to the poor variations I have in the following genes: ACSL1 Fatty Acid Metabolism, FADS1 Increased Omega 3 Requirement CC, ALPL Vitamin B6 Clearance CC, CYP1A2 Caffeine Metabolism, APOB Fat Metabolism, ABCC9 Carbohydrate Metabolizer, APOA5 Plasma Triglyceride Related.
dnaPower has helped me feel tremendously better. The results of the test showed me what Ishould be doing to optimize my health. I now supplement with high quality Omega 3's, Vitamin B's, and Vitamin D. The dietPower test results caused me to change my eating habits to more of a paleo lifestyle, upped my healthy fat intake, and stopped consuming caffeine completely. I also stopped eating so many carbs, and instead get most of my carbs from vegetables and fruits. After making these essential changes, I have less digestive issues, no more mind fog, and I now have more energy throughout the day and in my workouts. I think so much more clearly and I know this has helped me in my personal life as well as in my career.
With dnaPower, I finally feel like I can perform at my optimal level! This has contributed to my success as an athlete, which landed me a feature in Men's Health Magazine. I listed as one of the top 5 Fit Women Who Could 100% Kick Your Ass. What an honor!
Background
Kimberly graduated from National Personal Training Institute in 2010. After NPTI she got hired onto LifeTime Fitness as a personal trainer where she worked for 2 yrs. During the 2 yrs she got certified in National Academy of Sports Medicine CPT as well as a Corrective Exercise Specialist. Kimberly wanted to further her education in nutrition and became a Holistic Health Coach through Institute of Integrative Nutrition in 2012. In 2012, she left LifeTime Fitness and started her own business, Arizona Fitness Trainer, to continue to help others in healthy lifestyles through exercise and nutrition. Recently Kimberly has completed Fascial Stretch Therapy through Stretch to Win and got certified as an ONNIT Academy Trainer in Unconventional Training Level 1. If she isn't working on meal plans, stretching, or training clients at her studio in Gilbert, Kimberly will spend her free time hiking, lifting weight, or spending time with family and friends.
Keep up with Kimberly on Instagram at @kimmy_tkstretching and on Facebook at TK Stretching